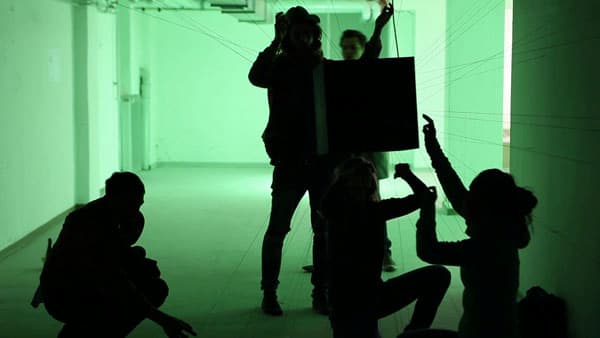 Interactive sound sculpture, winner of the AABER AWARD 2012 The sculpture invites people to touch, stroke and plug. The resulting sounds are processed and amplified electronically.The result is a unique instrument that can be explored and played by anyone.
Thank you Max Heinrich for the video!
Look at some more moving images of the building and assembly over here.
Klangskulptur Drei / black cube / 2012