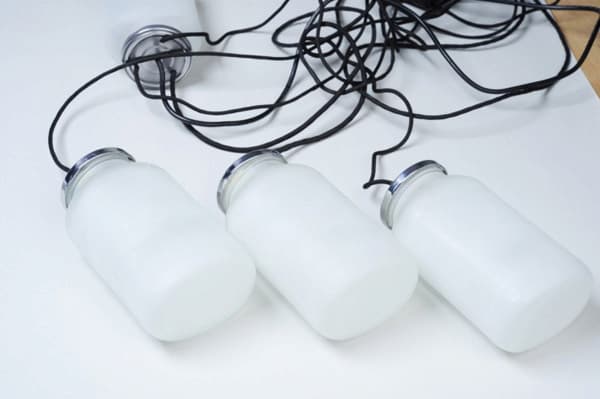 A modular light system made from old plum jars. A slight touch toggles the LEDs in the lid.
From the accompanying booklet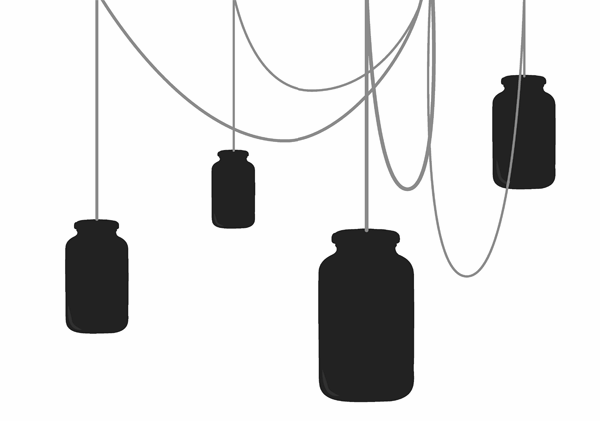 Components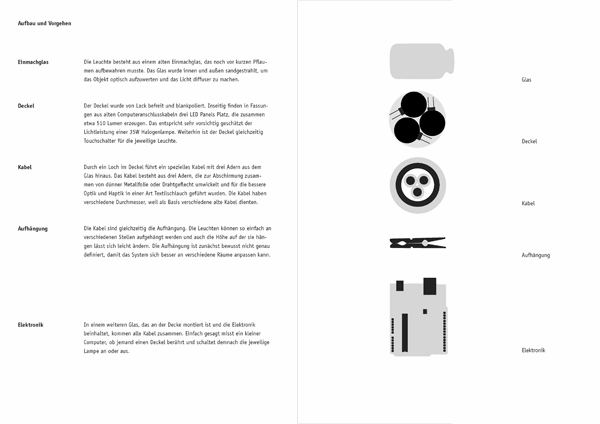 The plum jars before they became lamps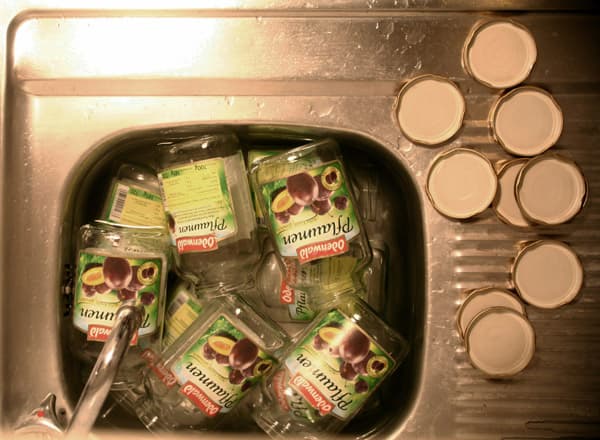 Jedes Glas lässt sich durch eine sanfte Berührung am Deckel an- und ausschalten. Position und Höhe der Lampen lassen sich durch das längere hängende Kabel leicht verändern.