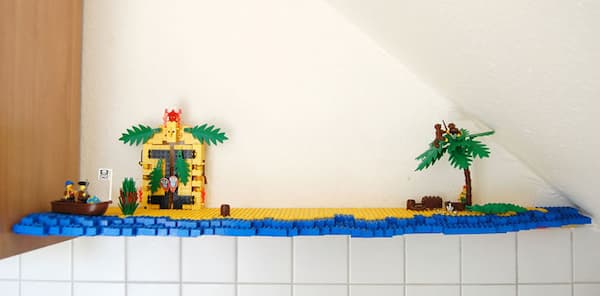 For those of us who will never grow up:
An exotic adventure island made of lego that moonlights as a spice rack for exotic spices. Unfortunately you can't really see the wall of heads the natives built hidden behind the doors.
The is no support structure, no base plates. Three layers of lego bricks are enough to make a board. Sturdy stuff!