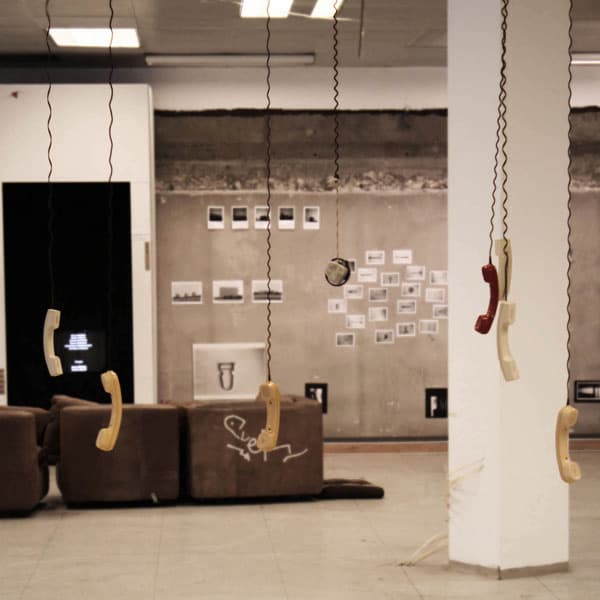 My second sound installation for an exhibition in an abandoned warehouse in munich (2009). The visitors can take the hanging telephone receivers, listen to the echoes of past visitors and add their own voices and sounds. Everything stays in the sound loop but is slowly drowned out by new noises.

Here's a sample:
Puerto Giesing 2009.
Mehrere alte Telefonhörer, die an Spiralkabeln auf verschiedenen Höhen von der Decke hängen.
Die Besucher können einen Hörer in die Hand nehmen, lauschen und selbst mitwirken. All das Gesagte, Gesungene oder auch Geräusche sind auf allen Hörern zu hören, werden geloopt und verschwinden langsam zwischen den neuen Geräuschen.
Es entsteht ein spannendes Kommunikationsexperiment und ein einfaches kollaboratives Musikinstrument.